So remember how I said last week I finally met the elderly gardeners of the community garden downstairs? I was telling them that I had an edible cactus upstairs aka the former Mr Bunny Ears, which had grown erratically ever since I moved him to a bigger pot outdoors.
I said I would break a ear off for them, and did that. I was watering my plants when I saw the tell tale garden hose from upstairs so I rushed downstairs to pass it to them.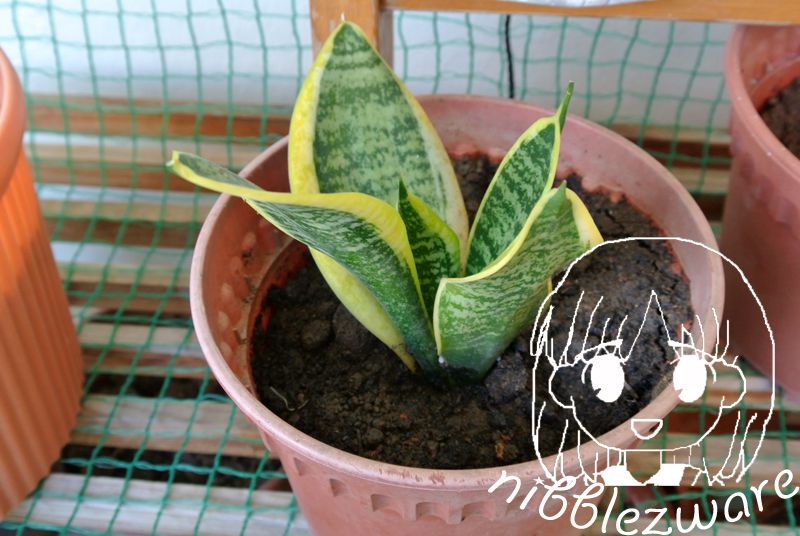 In return the uncle gave me this plant. Usually I don't like plants that do not have flowers or are not edible, but can't stare a gift horse in the mouth you know? So I brought the little guy home. I am guessing he is either a yucca or agave variety *shrug*?