Like I said some weeks before, I decided to transplant the white rose to burnt soil in the vain hope that it would forgive my murderous paws. Well, for the first three weeks, it continued to disgorge leaves, looking really naked.
Then out of desperation, I decided to move it to the opposite side of the corridor (imagine a long rectangle. Basically I just moved it from one length to the other length). It is amazing what 1.2m can do. As an aside, how did I know it is 1.2m apart? I know this thanks to the town council trying to fine me some months back for hypothetically not leaving enough space for a man and a stretcher bed (apparently they measure 1.2m standing side by side) to pass through to the staircase -wtf, especially nobody is supposed to be at that staircase unless there is a burning need to escape from fire. If my apartment catches fire, I think I'd rather just burn to death than run down 59 flights of stairs.
But enough grumbling. The amazing 1.2m difference allowed the white rose to recover and grow three new blooms.
You can see the other bloom at the bottom half of the picture
The other baby which hasn't fully opened
As for my yellow roses, which gave me four lovely blossoms the other time, only gave me one this time around. Nonetheless still very pretty.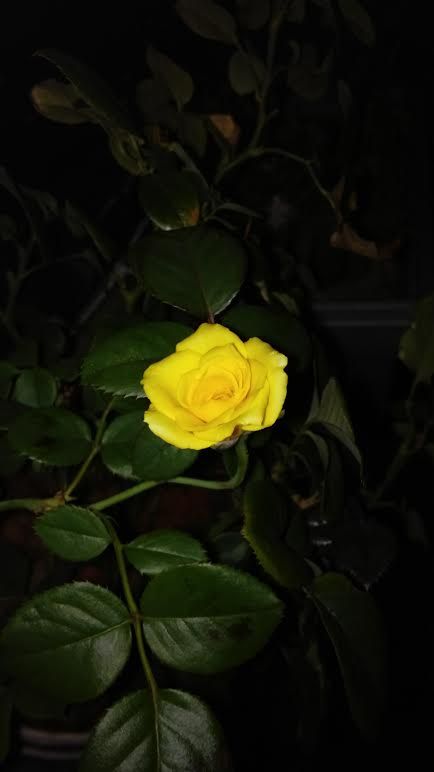 Lone yellow rose
Am so going to try that with one of the cuttings. Wish me luck!