We just had a short weekend break in Batam, Indonesia. Our stay, Harris Resort Waterfront, is far from the action, and a one-way taxi fare from here to Nagoya/ Harbor Bay (seafood) is 130K rupiah (~S$14). Expensive!
But there is an option to travel using the bus (S$5 one way/person to only Nagoya Mall). The first day, we took the bus and on the way back, Bobo and I noticed that there was a farm AND a fishing pond near our resort. Bobo was more into the fishing pond, and me, the farm.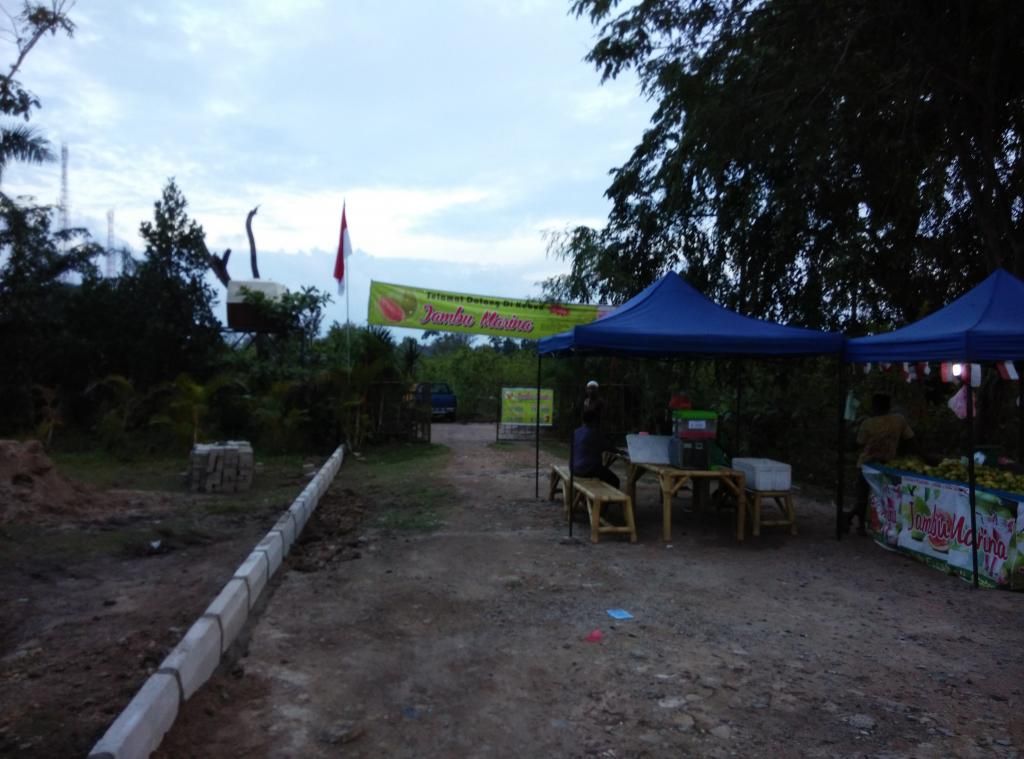 Guava Farm
So when we got back to the resort, we dumped our stuff and started walking towards the farm. It was more than 1 km away. I bought 6 of them (around 1 kg) for 20K rupiah. Only got to eat them after carting them home because I didn't have a knife, let alone a vegetable peeler. When I cut them open, I discovered that they were PINK GUAVA. OMG. Shoot, now I wish I bought more.

They tasted fantastic and sweet, FYI.
Pink Guava