I wanted to get mushrooms (the hydroponic farm near Mutter's garden also has a distribution and packaging arm), so when I heard that Mutter's friends were going to their allotment that Saturday, I immediately asked to hitch a ride there. The mushrooms are totally worth the trip, they cost like 30+ mushrooms for S$10, versus if you were to buy from the supermarket, you'd get about 8 for S$3.95. And I wanted to check out if the nursery was selling roses. I wanted to add more colors to my collection, now that I wasn't killing them out of inexperience (stupidity is another story).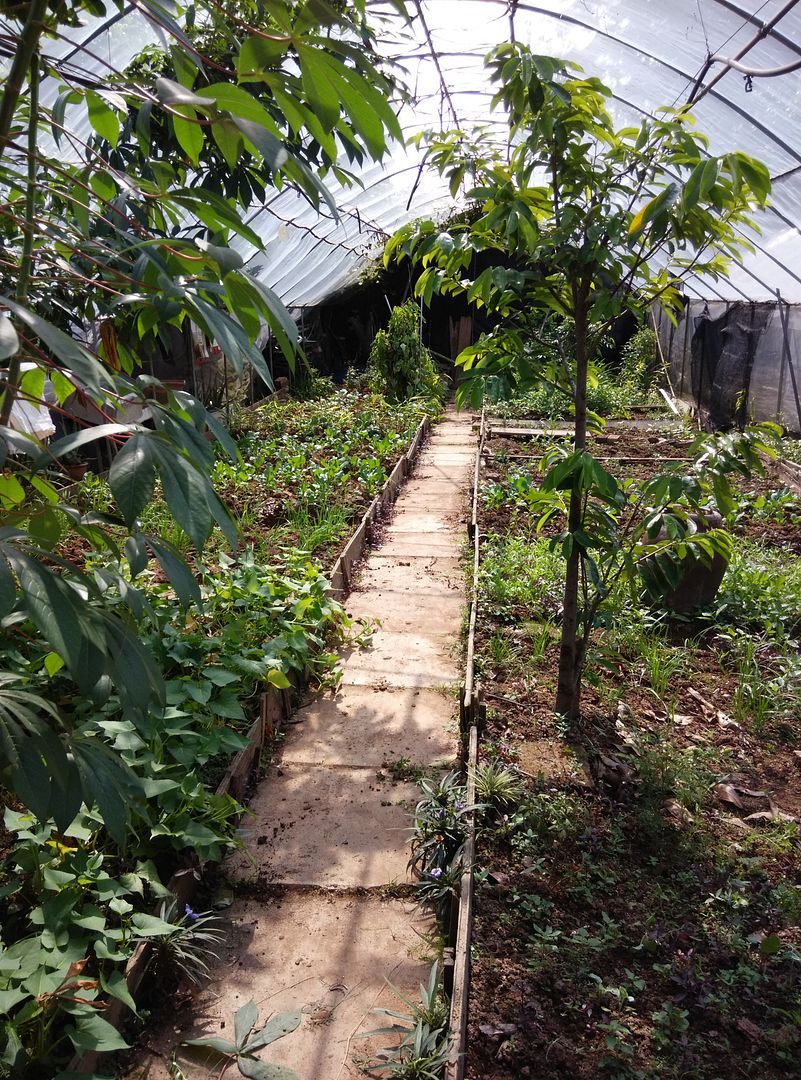 Did I mention the kind hearted retiree uncles helped the ladies redo the entire garden layout?
After buying three pots of roses (the purple one was already not doing well, its lower leaves were turning yellow, but I never had purple roses before, so...), I walked back to the allotment and took some pics of the garden. The ladies were packing up some cuttings to bring to the new community garden. Saga on that later.
The solitary papaya.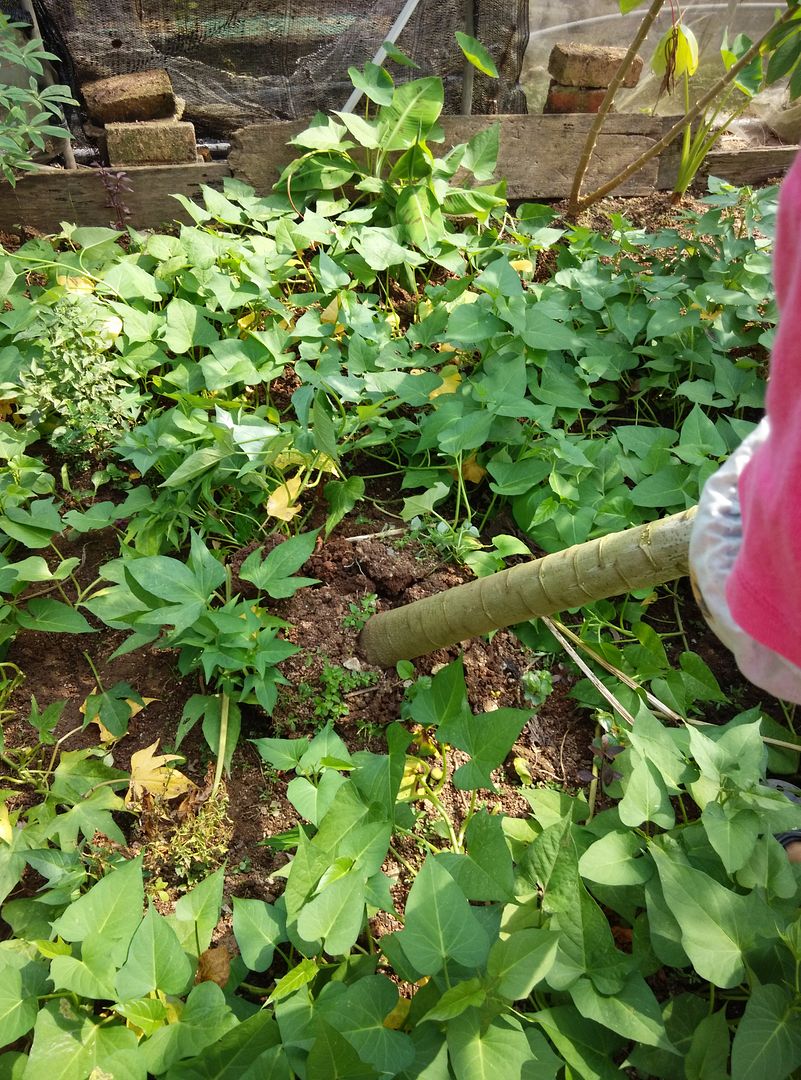 Me yanking out the papaya tree
Lady C, our downstairs auntie, said that she wanted the papaya tree removed from "her" plot. So after harvesting the sole papaya from the tree, we yanked out the long suffering tree, and carried it to the end of the allotment, where it would dry up and become... I have no idea. Anyway it turned out later that it was Mutter who brought the papaya home. We ate it and it was wonderfully scrumptiously sweet. DELISH~! Quite a miracle, considering the women's sporadic watering (almost zilch, they depend on the water sprinkling system + weekly waterings, which meant their vegetables appear weed-like).
While chucking out the papaya tree, I caught sight of a slight movement among the "weeds". Crouching down, I saw this little guy. Uncle Toad!