This is one of the 2 roses that Mr Bear helped me buy from the Cheers near his house. The particular rose has a gorgeous color that persists for a very long time. The effects of growing roses in the office versus growing them at home (in L shape / kitchen balcony) is astronomically different.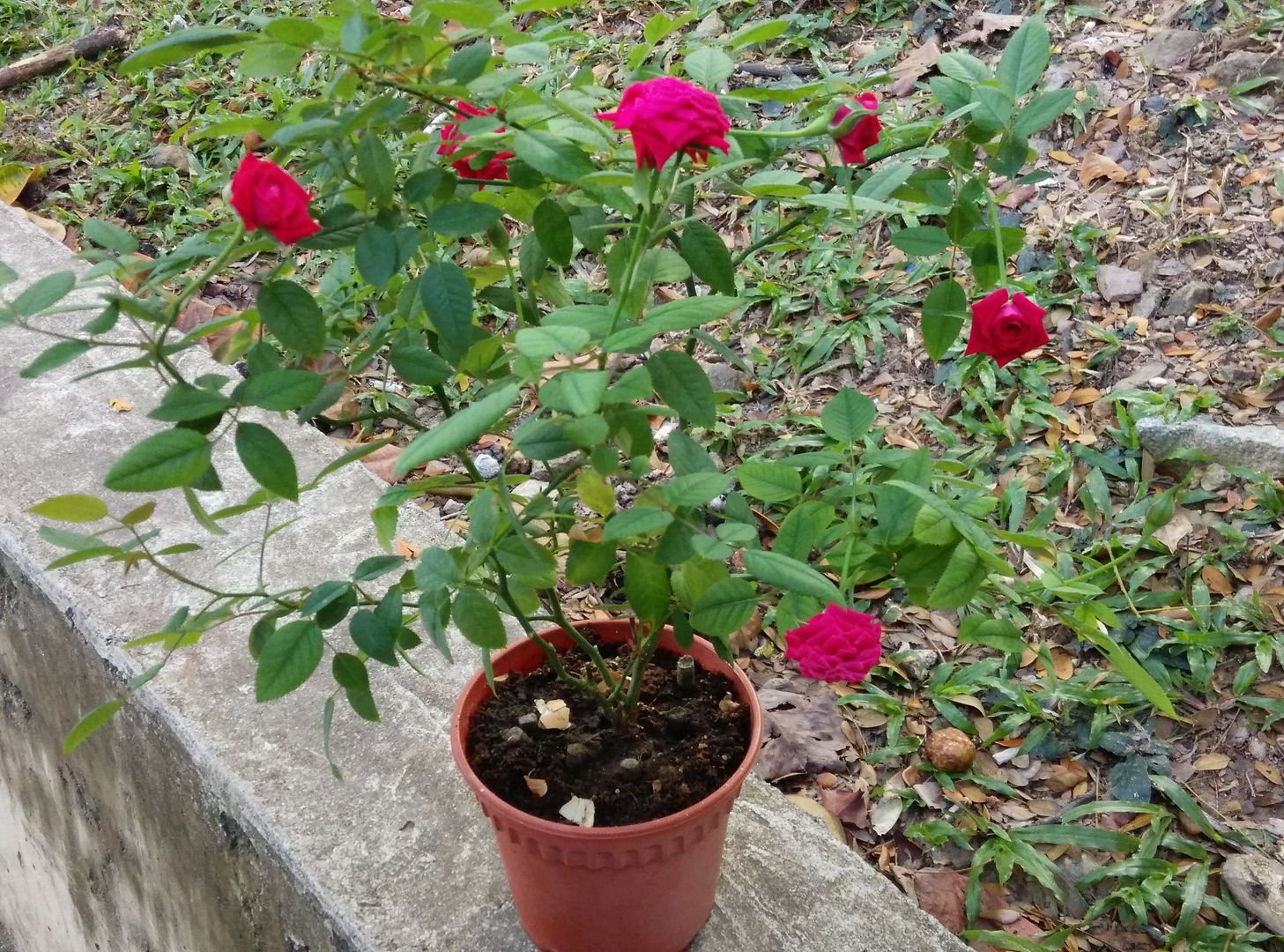 Had to carry them out with Mr Bear walking in front to prevent being crushed by the evening crowd
Since the office environment is always air-conditioned (except for weekends and late nights), the plants flourish very well, as if in a temperate country. At the beginning, I keep 4 pots of them in office as the "mummy plants" because the roses at home (kitchen balcony) were dying like mad. I also wanted to experiment on the various ways to transplant and propogate them. Eventually I figured out that it was the effect of no ventilation + heat, which killed most of them. So I moved the home roses to the L-shape. Till date, thank god, nobody stole them yet, but the rose blooms do not proliferate as many as those in the office. The best I got from office was 11 blooms at one single time (peach rose) versus 4 at home (pink baby).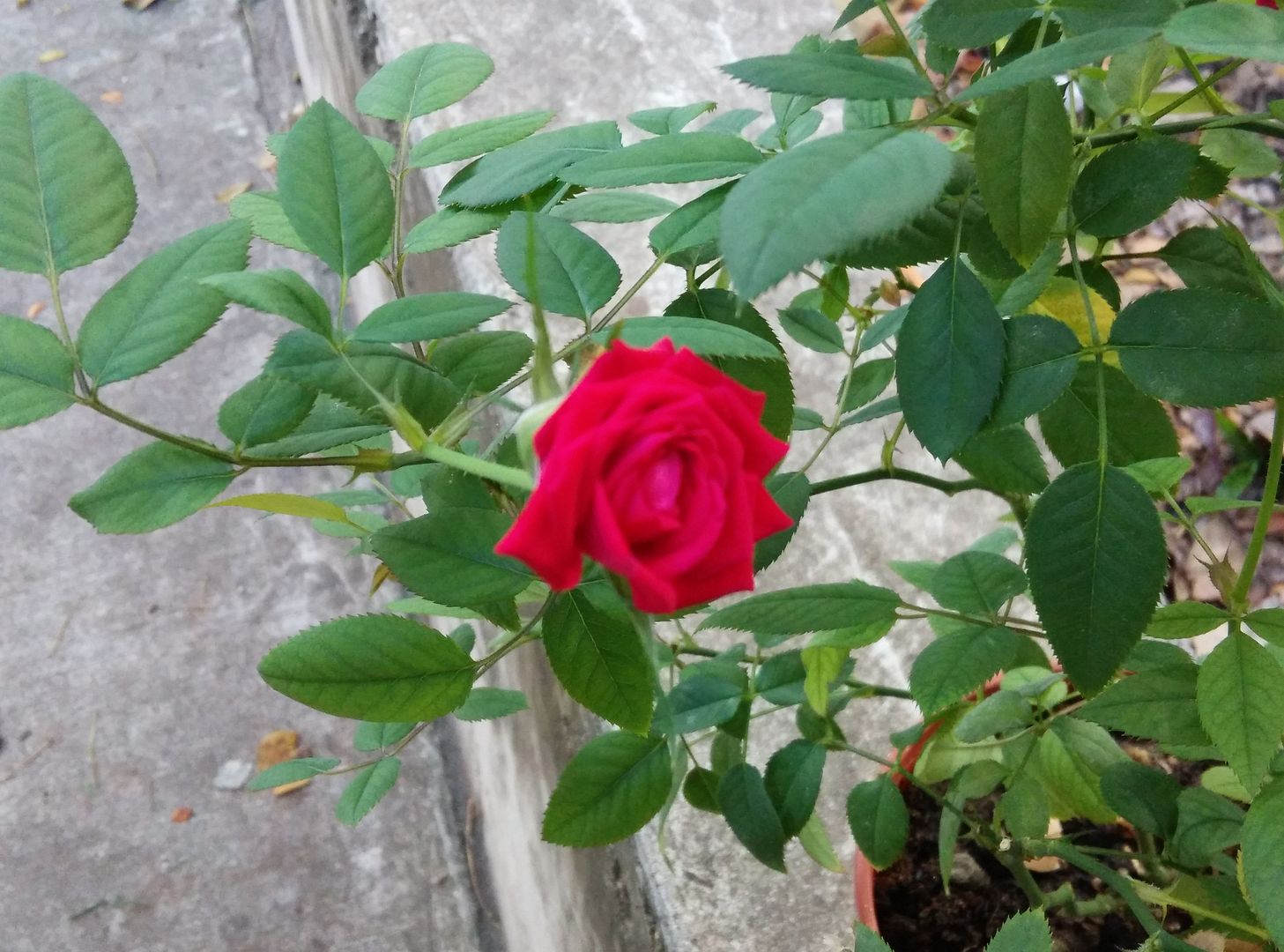 I am ready for my close-up
However both pots came in very small pots after a while so the bush was very small and you could see that the roots coming out. So during a blooming lull, I transplanted this bush into a bigger pot. It went into shock despite my efforts and dropped A LOT of leaves. I thought it was doomed, but dumped in loads of goat poopoo, and bonemeal in a vain hope of rescuing them. In the end it was egg shell and egg shell water that saved it. But now I learnt that epsom salt was probably what was missing.
I was rewarded with rebloom and new leaves. phew. The awesome part of repotting is the new bush is bigger, and I get more flowers. But it was pretty stressful for a while.