Out of consideration, I won't say where they are, because I am not sure if they are "legalized" community gardens. One is focused on flowers with some vegetables, and the other is almostly entirely made up of vegetable plots. The second one is obviously run by someone who is quite experienced, as the getup (while hideous - seriously yours truly is living in a glasshouse and shouldn't cast stones) is highly efficient, with two crops per lot.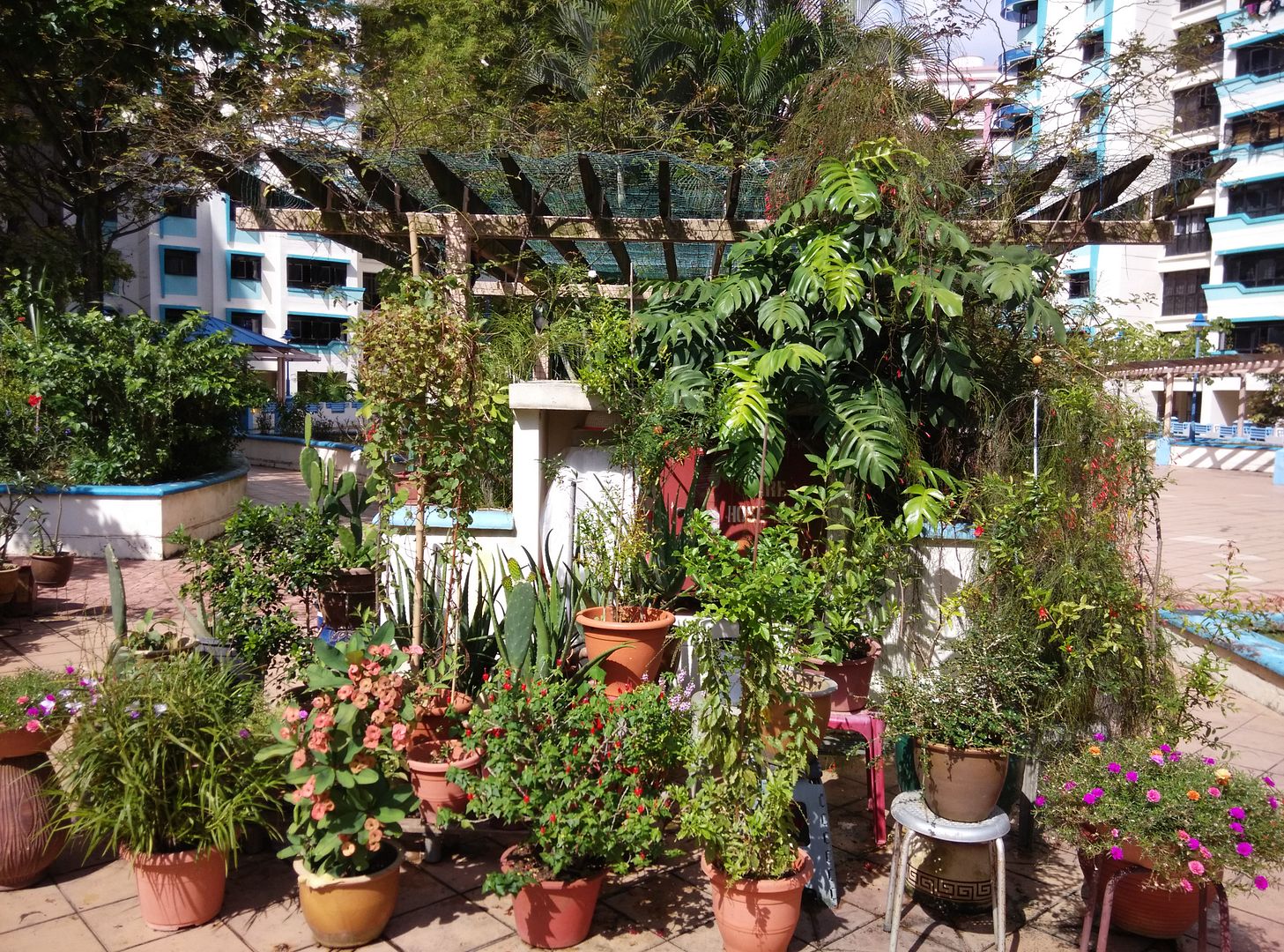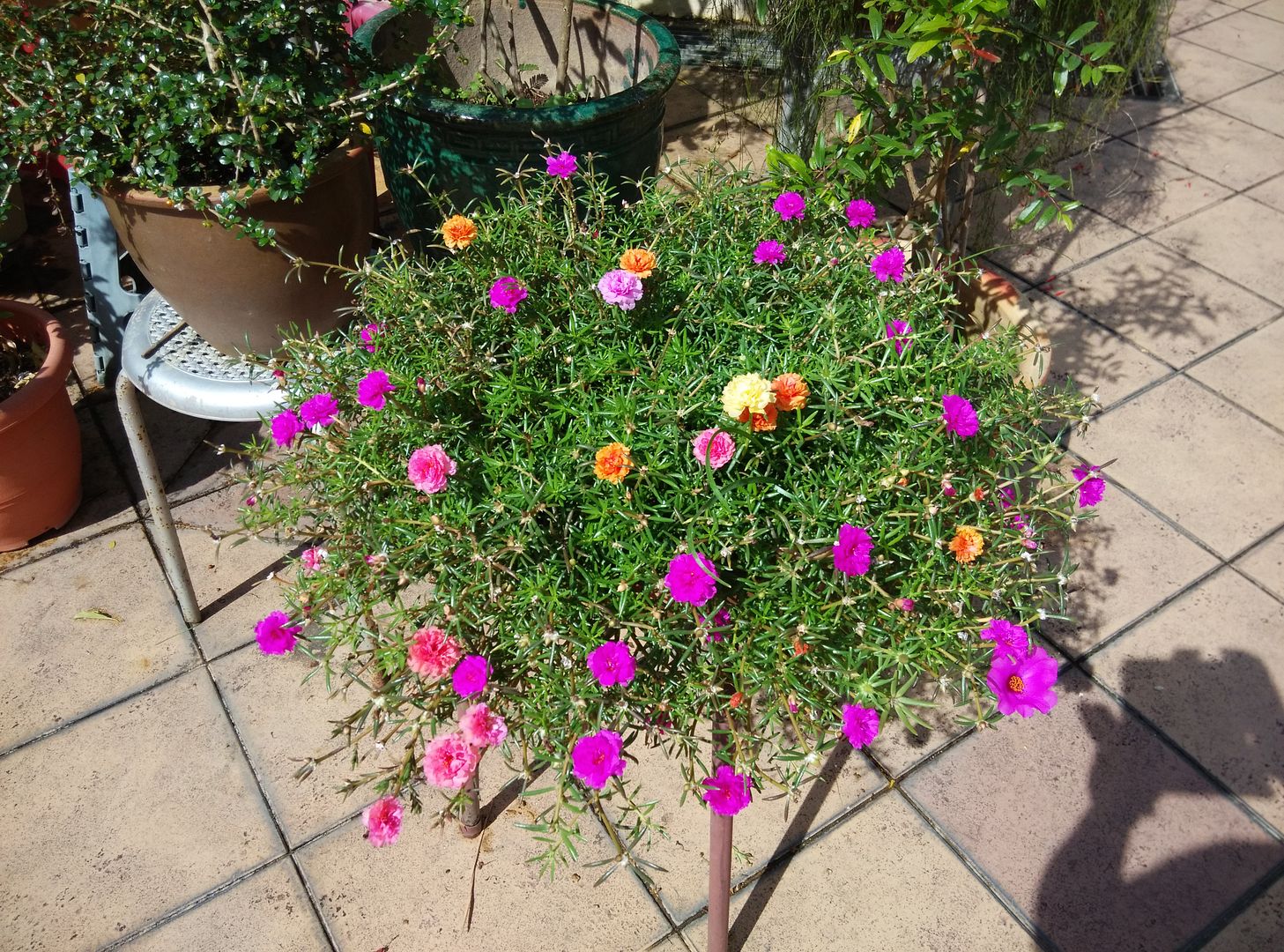 Close up on the portulaca on the right. Please ignore the shadow cast by my FAT arm *lol*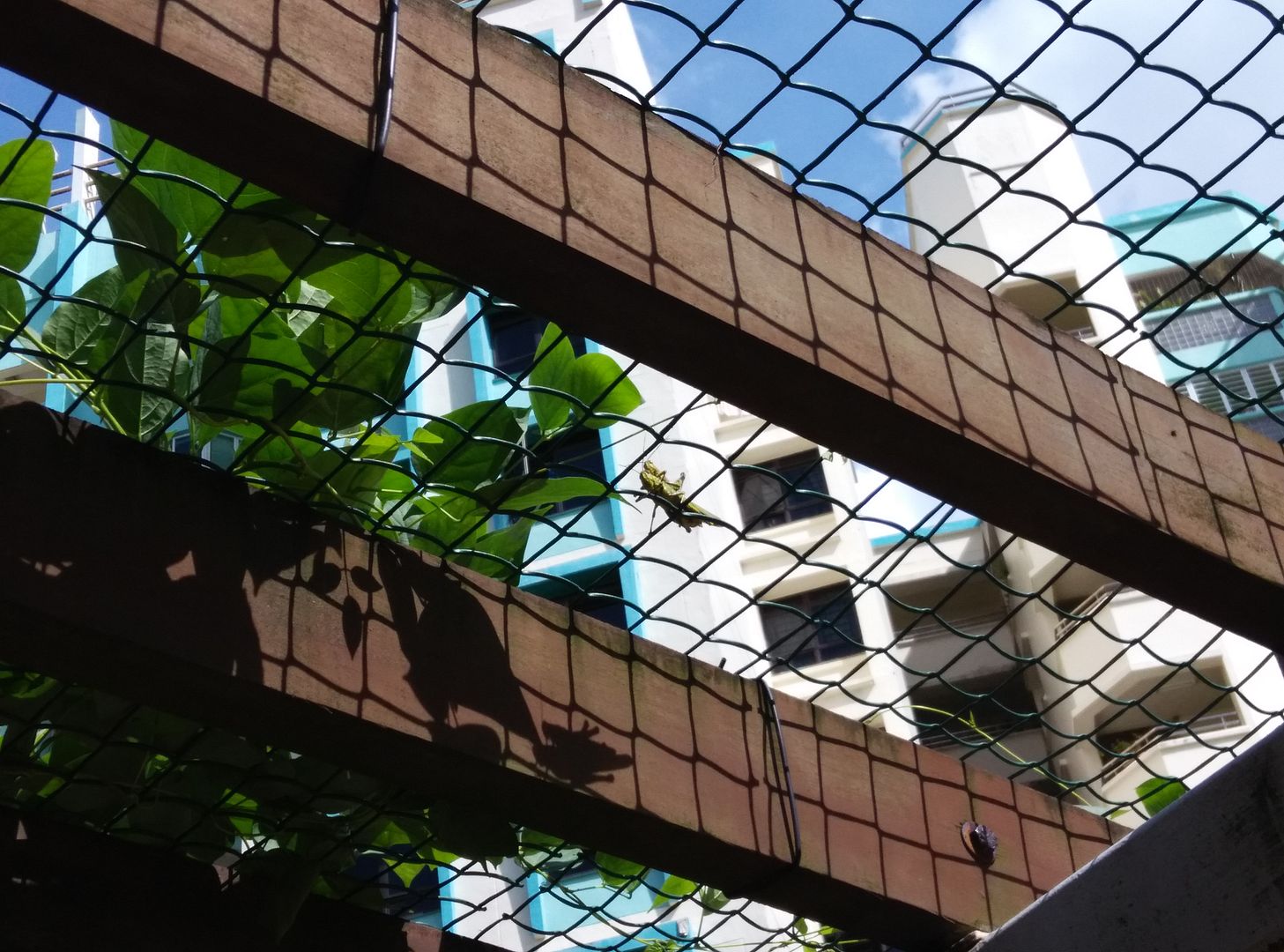 NSFW. Porn! I found it amusing that there were two grasshoppers f**king on the netting above my head.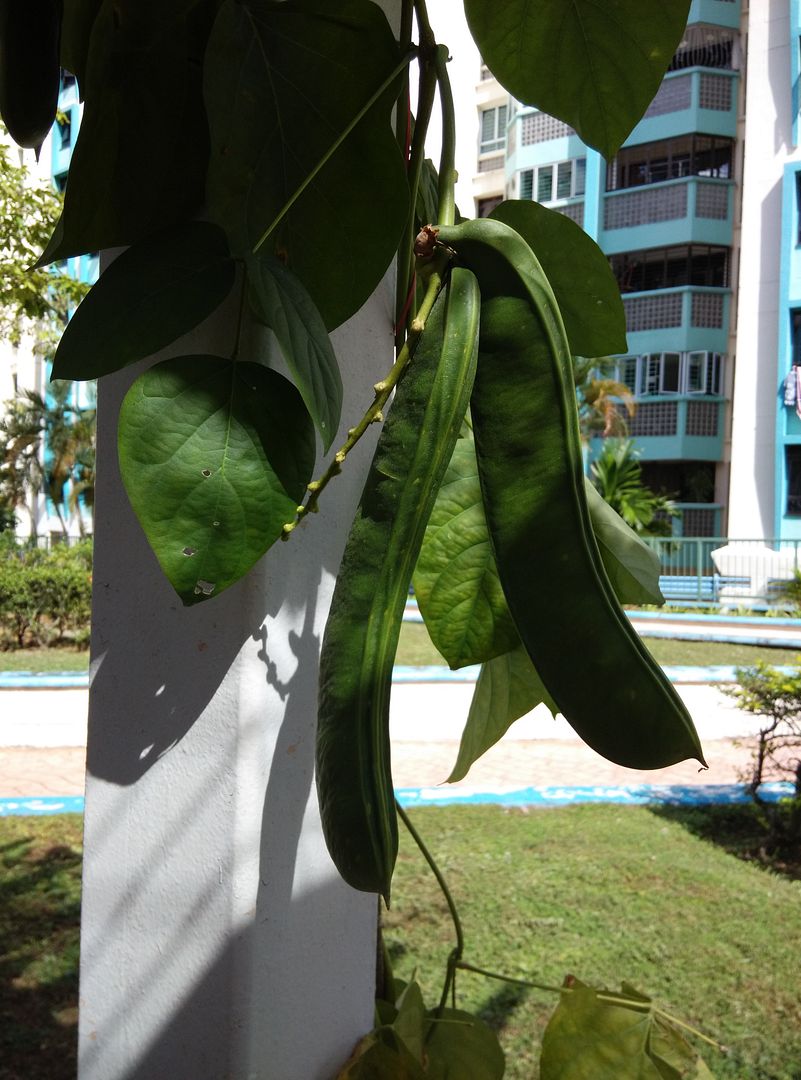 Anyone know what this is? Some say it is edible. I say it is not.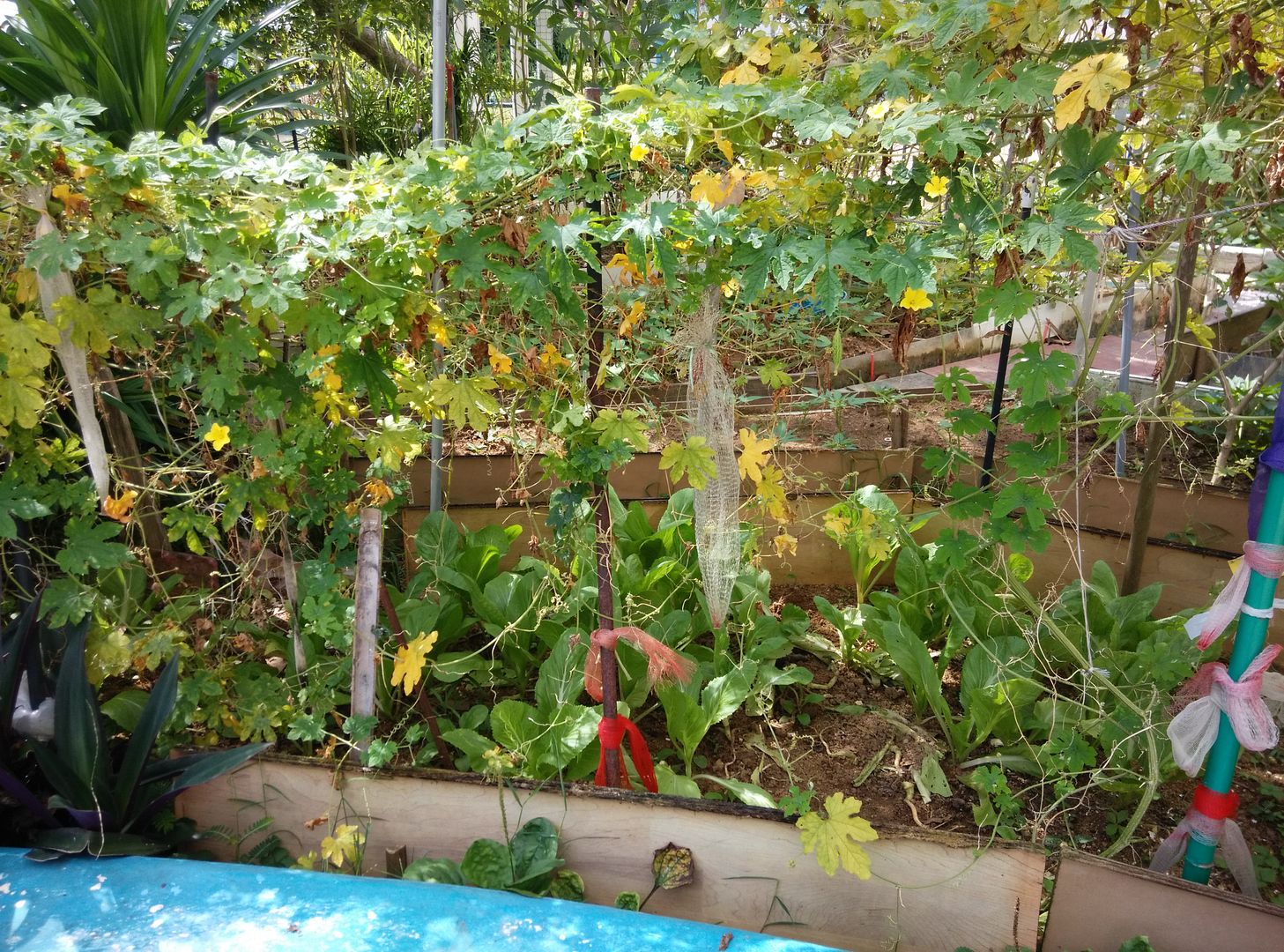 Efficient gardening. The cucumber plant provides some shade for the caixin from the harsh sun.
I think this is malabar spinach!
Zinnia
another zinnia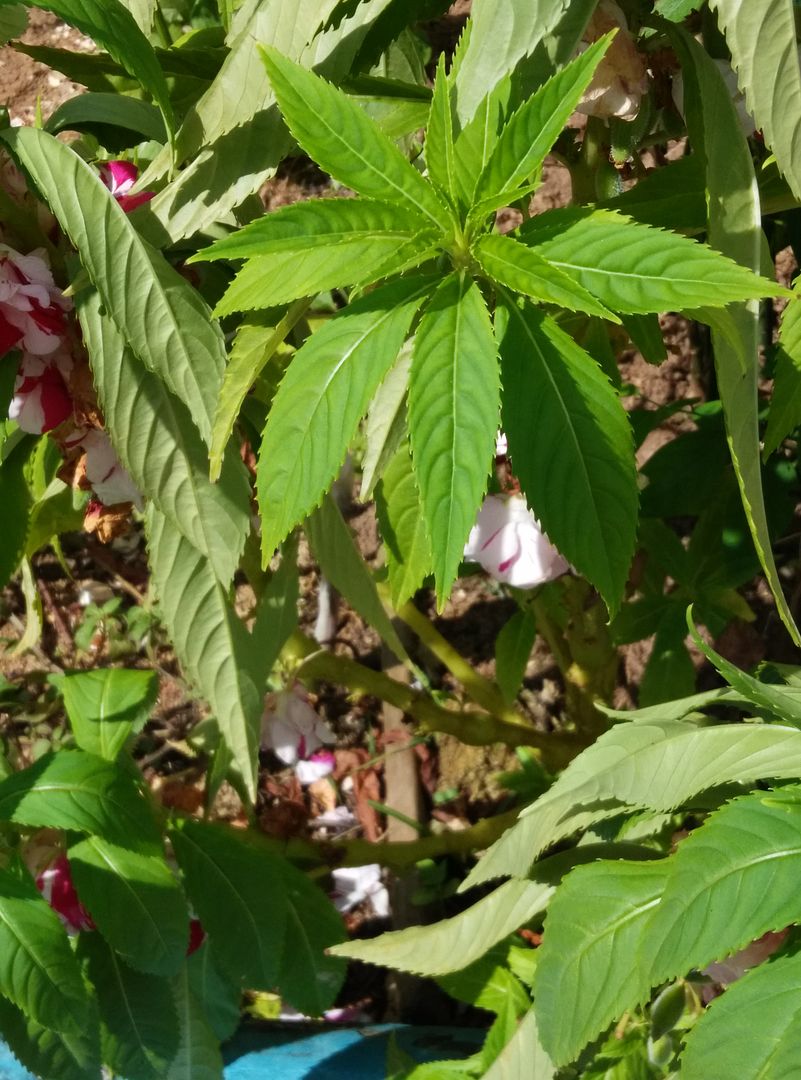 Balsam with red and white petals