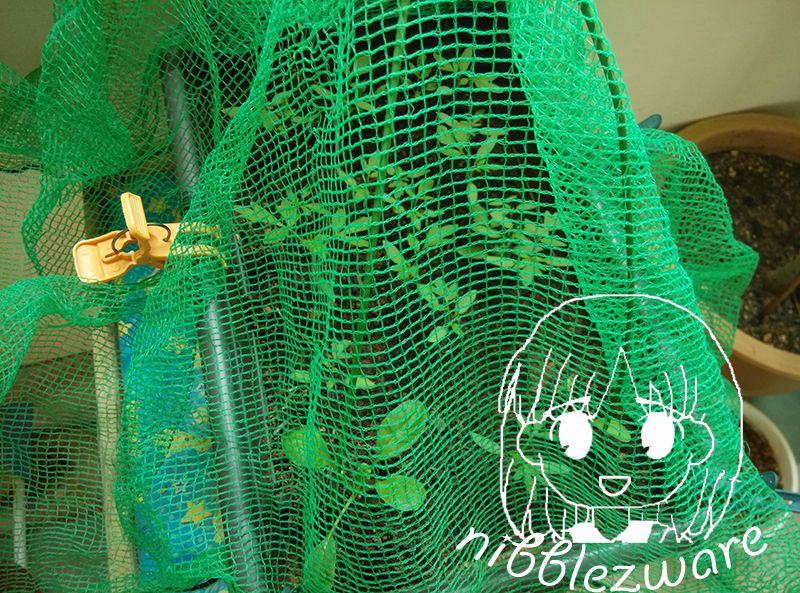 This structure was constructed from a combination of Daiso gardening wire (it came with plastic for cloching) + netting, to discourage thieving birds.
I was reading a Japanese gardening book on how to grow daikon (Japanese white radish) in a pot. Feeling very encouraged by the fotos + since Bobo and I like to eat the root vegetable + I wanted to compete against CU (chinese uncle - see earlier posts- who was growing them in the community garden downstairs), I decided to try it myself. The book advises sowing seeds in circles, then thin the seedlings out in phases so that only five daikon plants remain.
Well. Natural selection and my laziness in watering (I relied on the monsoon season) killed off everyone but two. So I ended up transplanting my tomato plants into the pot instead, devastating Bobo who hates tomatoes.