I always like posting fotos of my Mutters garten, because it is an ever evolving mash-up of vegetables and other edibles. Vater likes to call them weeds, because Mutter and friends only go there once a week, and the poor plants have to fend for themselves for the rest of the week. So they often don't get enough water as the default sprinkler system provided by the landlord is pretty CRAP, and grow up spindly and defeated. Makes an interesting mouthful, I'd tell you.
Anyway, you can check out the
first
and
second
series if you are interested. This is the third series. I only got one of her garten because it was the weekend that we were going to the nursery to buy plants for Chinese New Year.
This year Mutter's Mr Banana plant is doing really well and has even sprouted some bananas (damn still not the kind I like to eat). She also has a lot of chilli plants, parsley and giant hearts of chicory. Yucks. I hate chicory and it is the one vegetable Mutter has great success with.
Mutter's garten looks hokey pokey as usual because they have three aunties who have different and pretty wild ideas about what is good to grow. Contrast that with that of their retired teacher friend who comes everyday to look after his babies and has three plots (one is even used to grow water lilies *faint*).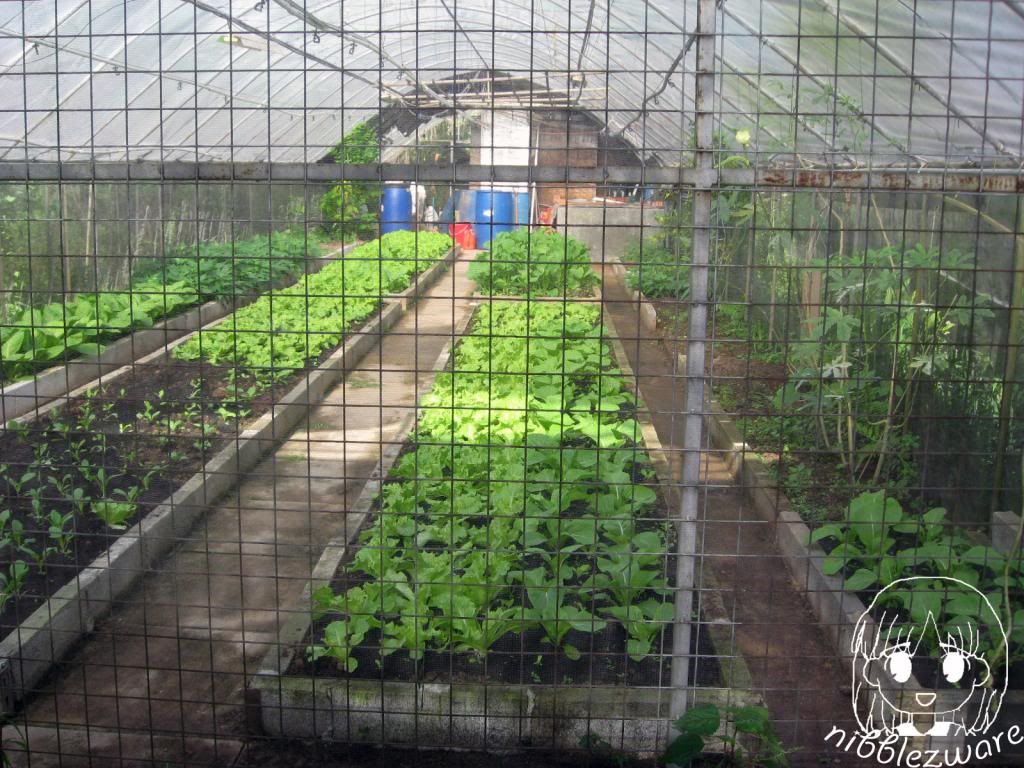 The people at the rented gartens usually grow the vegetables for their own consumption, except for one family which operate a market garden out of their four beautifully attended plots. Every Saturday without fail, they will come as a group to harvest the vegetables. The neighbors sometimes buy the organic vegetables from one another especially those who are recovering from cancer (it is quite alarming how many people we know who have had tumors/cancers). Just that weekend I was there, the retired teacher's wife came around again to buy the white radish leaves for her friend's daughter who is recovering from brain tumor removal operation. Not sure about the benefits of radish leaves, perhaps it is a placebo to reassure the worried mother. But when I was in Taipei, we ate noodles made with the crushed sap from white radish leaves.