Popping by my favorite Daiso (a Japanese S$2 shop) today, I found three intriguing buys at its gardening section. Peat pots (which I couldn't find the other time), wind spinners, and slow-releasing vegetable fertilizers. Only S$6.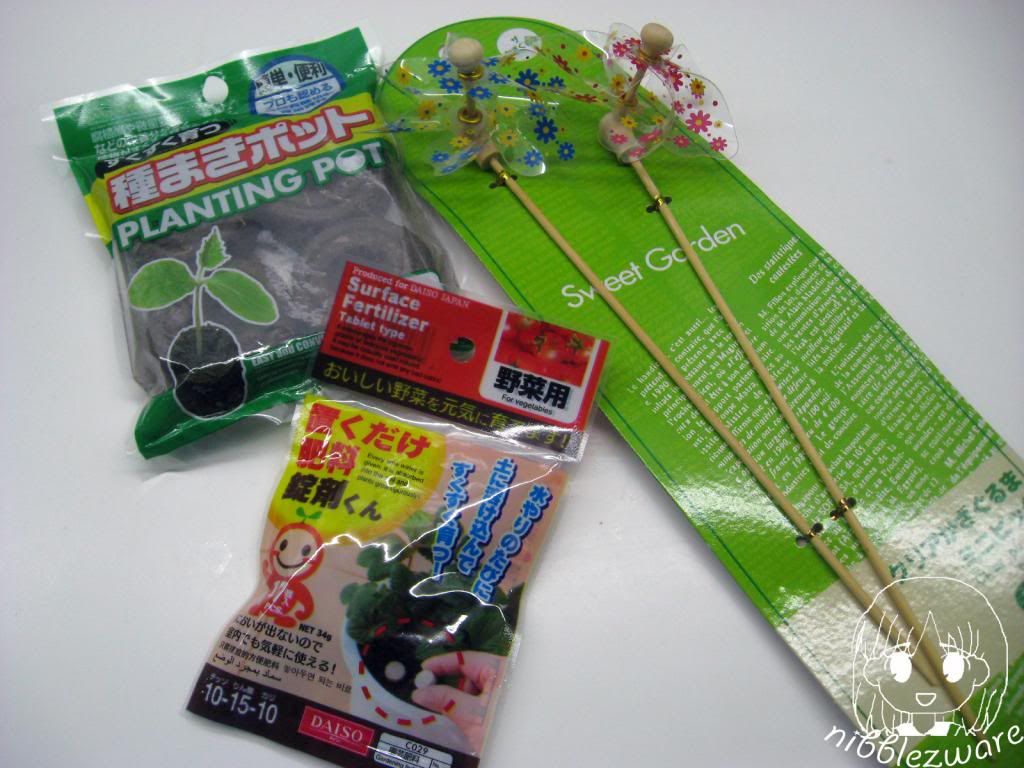 I tried the peat pots. The instructions said that I should apply 70cc of water and then it will swell to 2 - 2.6 times its size. Oh no it didn't. I waited and waited. In the end, I soaked the whole pot in a jar of water, hoping it will swell a bit. Instead it looks like bits are coming off into the water..zzzz.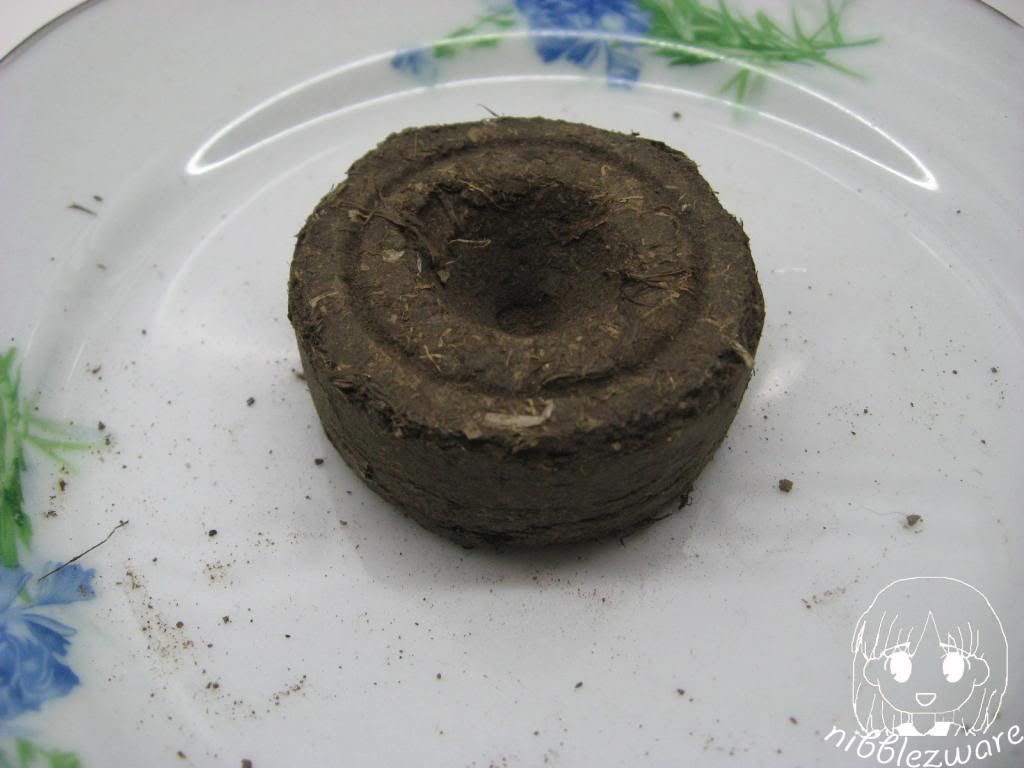 I also threw the slow releasing fertilizer, which looks like little blue pills among my sweet potato leaves and edamame plants. The fertilizer ratio is 10-15-10.